Professional & Affordable Computer Repair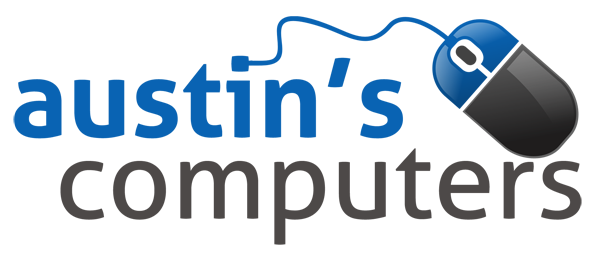 Computer Repair Done Right!
Convenient Location
Located @ 494 & Rockford Road!
4150 Quinwood Lane North
Plymouth, MN 55442
(763) 843-3080
View Larger Map
Reviews & Testimonials
I am leaving this almost a year after getting help from Austin. He was able to salvage my computer for a fraction of what I was going to pay at another place. My computer is still running great. I was a bit skeptical of some of the things but I was completely wrong and after a year I am still so impressed. Thanks Austin!
The place where my laptop plugs in broke off inside. I called up three different repair shops and was quoted outrageous rates of $300+ to replace the motherboard. I was devastated. I'm a single mom with two little ones at home. There was no way I could afford that. So I started looking for a used computer online and I came across this website. I called up Austin and he told me the problem was easily fixable. He replaced just the jack for $129 and the computer works great even to this day! For less than HALF of what all the other places I called charged I was able to get my computer back running in perfect shape. After the computer was fixed I had a few questions about my email and pictures and Austin spent some time with me teaching me some new tricks. He's not just out to ream people out of their hard earned cash. He genuinely enjoys his work and likes helping people. I wish there were more people like Austin around. I truly like the guy and will gladly come to him the next time I have computer problems.
A Message From Austin (Video)
| Service | Price |
| --- | --- |
| Standard Diagnostic | *$29 |
| System Tuneup | $69 |
| Data Backup | Starting @ $24 |
| OS Reinstall | 135 |
| Simple Part Installation | $29 |
| Motherboard Installation (Desktop) | $99 |
| Motherboard Installation (Laptop) | $169 |
| Laptop Overheating Fix | $129 – $189 |
| Laptop D/C Jack Fix | $129 – $229 |
| Custom Computer Build (Labor) | $269 |
*Please note that diagnosing a gaming computer or a custom build is much more difficult and time consuming than a regular computer. Because of this, the diagnostic for these computers is is $99. This does not apply to laptops. ALL laptops qualify for the $29 diagnostic, regardless of who manufactured them or if they're designed for gaming.
About Austin
Austin's Computers was started by me – Austin. I've been working with computers since I was 7 years old. No matter what your computer problem is, I can fix it.
I specialize in all things computers. Whether your computer is infected with viruses or just won't turn on, I'm your go-to guy for all your computer needs. I'm located in Plymouth, Minnesota but I also service Minneapolis and other outlying areas.
As a home-based business, my lack of overhead allows me to charge very low prices. I can offer you one-on-one support that just isn't there anywhere else.
Your PC is personal (it's called a Personal Computer for a reason) and requires personal attention. You need someone that's not only knowledgeable but also has the time for you. Say goodbye to impersonal service and hello to the Austin's Computers experience!
Laptops
Desktops